Welcome to Level Up! A myculture photo course and gallery event! We invite you to embark on a two part adventure with us.
Part 1 will take part on October 19th where we will have a photo course which you will learn the ropes of Strobe Lighting with Paul Anglin and Constant Lighting with Nelson Queralta JR. For our hero car models we will have two scoops of s13 in different flavours! Danny O'Connor as a member of Miami's hottest drift team Gutter Club USA his Onevia oozes a D1 street legal style that scrapes the floor wherever he goes with a dope livery to match! And Mark Baptista of Emperor Garage whose Silvia is stupid clean looking like a trailer queen but he knows how to get down in the streets with this prom queen. We chose these two to contrast their approaches to styling their drift cars.This is all going down at a super awesome non disclosed location(shh…). Trust us this spot is one of a kind!'
This round of Level Up! Is super limited to 10 awesome photographers.
Tickets will be only $100 WOW!
This will cover:
Prints: Six 13'' x19'' - One of your favourite shot from the photo course and Five for your personal display. After the Gallery event, you will be able to keep your prints to take home.

refreshments during the course

payment to the photographers and talent who gave their time.

Prints for sale of your works (60/30)
If you choose to Level up! With us!
Part 2 will be on November 9th will be a gallery event to show off your skills at the Level Up! gallery event hosted at Thackfilmstudios. We will highlight one shot from all of the photographers to show the collective experience from that day. Also each photographer will have a personal space to showcase up to 5 more pieces of their past work.
This event is open to the public and we will be having music and possible food truck on site so bring your friends and have a good time. A limited amount of prints of the highlighted photos will be up for sale for anyone to take home and any myculture goodies you have been eyeing from our shop site.
Participation Requirements
A DSLR camera

Any lenses you are comfortable shooting with

Tripod

A positive attitude because we don't play that shit, we are here to have a great time, take dope pictures and show them off! You know show and tell player!

All participants will receive a waiver for the photo course, detailed instructions of the photo course and directions to the rendezvous location by email.
OUr Instructors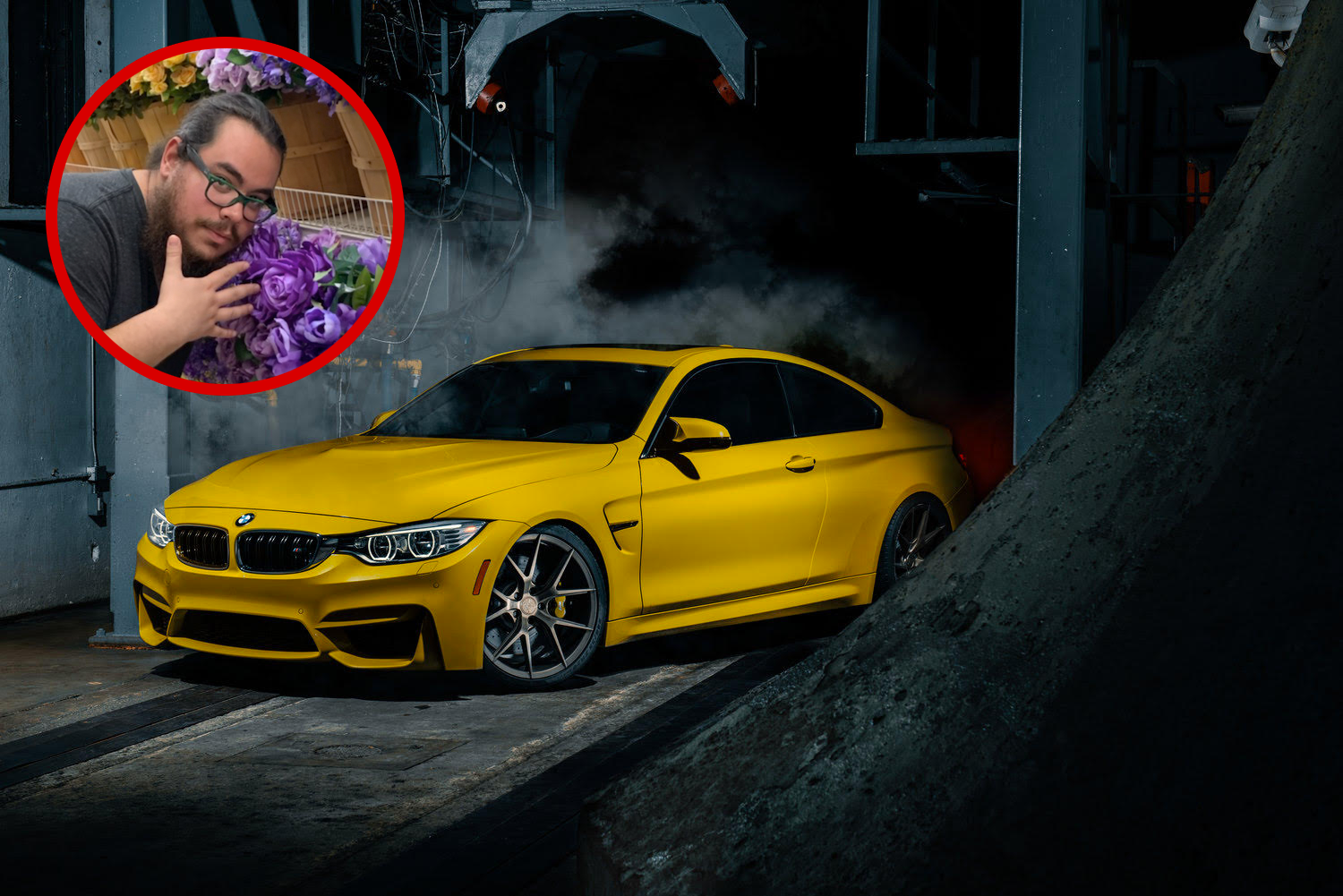 Hi, I'm Paul. By day I work in aviation, but photography has been a huge passion of mine for many years. I can have a conversation about literally anything, and I love passing on my knowledge to others. Automotive photography has been one of the more challenging things I've taken on in the past, but I've found it to be equally rewarding. If you read, "Hi, I'm Paul" in the tone of the three eyed monkey from the end of the Jimmy Neutron credits, we're already friends.
Is a photographer based in Miami, FL. Starting as an automotive photographer he's shot everything in that genre, from Daytona 24 Hours to magazine features. Adapting both commercial and editorial styles into his automotive work has given him experience in shooting both with off-camera lighting and natural light.
OUr Hero car models
(Live car Nudes)
Really simple kind of guy, tiger mentality with the heart of a bear, wanna see everyone win, wants to help everyone, creative, love my family. I should also mention I love to skateboard and Gutter ClubUSA rules!
My name is Mark Baptista and I am hopelessly obsessed with the s chassis platform.
I am a mechanical engineer by trade, having specialized in motorsports and internal combustion engines. I have my purple 1993 240sx coupe. I have disassembled and reassembled this car more times that I care to count, but I never grow tired of tinkering with it. It will be forever evolving.